Creating attractive communities
Creative people meet here to share ideas, search for partners, develop projects and learn internationally.
The

Innovation Circle Network

is a European association

making small and medium sized places sustainable and attractive to live at.




Specialists, decision makers, business people, volunteers and youths meet and cooperate for common goals.

The Network is an environment where ideas are found, elaborated, supported internationally and implemented.
IC board and management met in Riga in summer 2012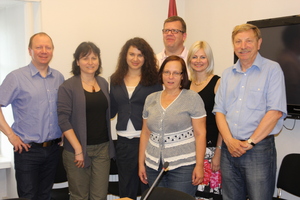 From left: Alf Sigurd Johansen (NO), Ewelina Suchocka (PL), Christin Schmidt (GER), Rita Merca (LV), Michael Noren (SE), Mudite Priede (LV), Svein Aage Lauritzen (NO)
In summer 2011 ICN Board members visited the Bundestag in Berlin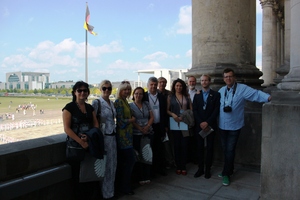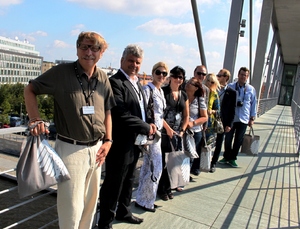 ICN History: 2004 - 2012
Rita Merca from Vidzeme Planning region in Latvia is the Chair of the board.

The Innovation Circle Network bylaws were adopted 21 September 2007 in Warzaw, and amended at annual meeting in Tallinn 2 December 2008.

From project to network...
A project brochure is telling shortly about the IC network, board and ideas. Please download the PDF file from the bottom of this page and distribute information among potentially new members. Some of the main activities in theyears to come will be organising conferences, exhibitions, competaitions, summer camps for youths,, seminars for politicians, professionals, businesses, NGO's etc..

Innovation Circle Network formally registered
24th April 2008 the IC network was formally registered in the Norwegian state registry. The legal status is "association". In other words the network is a non governmental organisation(NGO) with public and private sector members.